BOSS Genius Portable Blender
B126
₹2,855
Colour(s) – Twin Grey, Twin Black
Speed – Two Speed Setting
Power Consumption – 230 V.AC | 50 Hz | 180W
Motor Warranty – 2 years
Attachment(s) – 4 Stainless Steel Blades, Chutney pot, Chopper pot and Wall-mounting Stand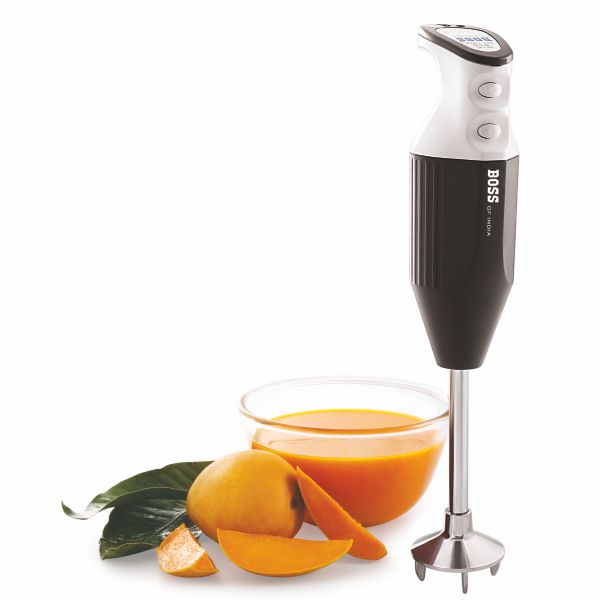 BOSS GENIUS PORTABLE BLENDER
Make your kitchen work lighter with BOSS Genius Portable Blender. Whether it is whisking, chopping, churning or blending, this BOSS Portable Blender makes it easy with a push of a button. What's more, the Portable Blender tops in terms of performance, overall quality and convenience. So now save time and make every preparation easy to make and get perfect results every time with the Boss Genius Portable Blender!
Product Features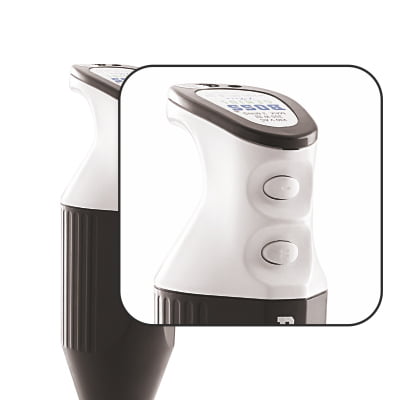 2 Speed Push Button
The 2 Variable Speed Push Button is a very handy feature that allows you to customize the speed according to your needs and preference.
Superior Stainless Steel Blades
This Blender comes with Stainless Steel Blades that make Chopping, Slicing and Dicing easy and fast. Super Sharp Blades grind & blend every little particle perfectly leading to grant you amazing blending results.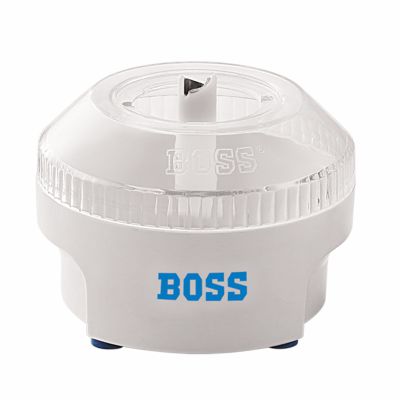 Chutney Attachment
BOSS Genius comes with a unique additional accessory. Highly durable and extremely strong Chutney Pot makes chutney-grinding process a lot easier.
Chopper Attachment
The Chopper Attachment is an additional accessory, perfect for fulfilling your daily food preparation requirements. This attachment eases your food preparation and gives you quick results.
Wall-Mounting Stand
Wall-mounting Stand makes it easy to use, especially if you are handling it for the first time. It is lightweight and compact and takes less space on your kitchen shelf.