View cart
"BOSS A1 Food Processor" has been added to your cart.
BOSS Jumbomaxx Griller
B525
₹4,855
Colour(s) – Black & Silver
Cooking Plate – Aluminum casting with Non-Stick Coated Cooking Plates
Power – 230 V.AC | 50 Hz | 1800W
Warranty – 2 years
BOSS JUMBOMAXX GRILLER
Prepare healthy and tasty sandwiches in the convenience of your kitchen. The BOSS JumboMaxx Griller has a high quality Non-Stick Coating on the internal pan that ensures food does not stick to it and you get a tasty meal every time. Consuming 1800W Watt of power, this Griller also comes with Upright Storage Facility. The integrated light indicator outside shows you the cooking of your sandwiches and prevents them from getting burnt. Get perfectly grilled sandwiches that are crispy on the outside and soft on the inside with this Griller.
Product Features
Non-stick Coated Cooking Plate
The Non-Stick Coating on the cooking plates ensures food does not stick to it and you get a tasty meal every time. Cleaning and maintaining the BOSS JumboMaxx Griller an easy process as it automatically removes the excess oil and butter during cooking, which makes the cooking healthier.
Temperature control knob
Adjusting the temperature is very important as it can cater to your preferences in food. Keeping that in mind, JumboMaxx comes with a temperature control knob, which you can easily use to regulate the heat.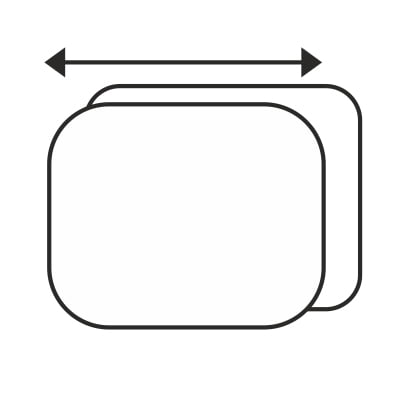 XL Size
BOSS JumboMaxx can make up to 4 jumbo bread size sandwiches at the same time.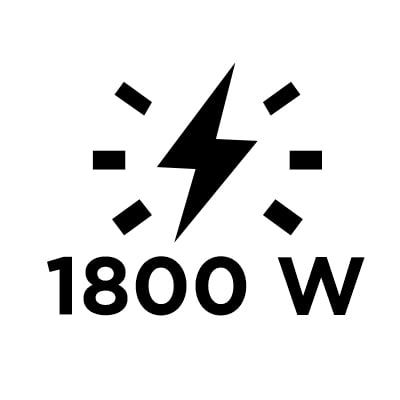 Power Efficient 1800 Watt
BOSS JumboMaxx consumes power 1800 Watt operating voltage 230 Volts in order to heat the plates to the maximum temperature that is needed for the grilling process.
Ergonomic hinges and an easy Slide lock
This sandwich griller comes with an Slide easy lock and ergonomic hinges for convenience of using on a regular basis. You can use the lock to close the cover conveniently so that your favourite sandwich can be made in a more efficient and hygienic way.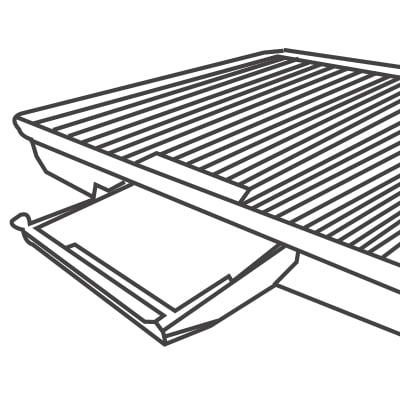 Oil Collector
It comes with detachable oil collector which makes cleaning greasy residues an easy task. Thus making it easy to maintain.
Easy to Clean
The Griller is designed as per your convenience so that you can clean it just in seconds. To clean the body, handles and other parts, use a damp cloth and dry it carefully. You can wash the cooking plates with a soft sponge, avoid using scratching or sharp utensils, as they will scratch the non-stick surface.
Sleek & Convenient to Use
This compact and stylish Griller is the perfect addition to your kitchen if you're on the lookout for contemporary and modern appliances.