BOSS Nova Mixer Grinder
B212
₹3,695
Colour(s) – White
Speed – Three Speed Setting with Incher
Power- 230 V.AC | 50 Hz | 500W
Motor Warranty – 2 years
Attachment(s) – 3 Stainless Steel Jars
Out of stock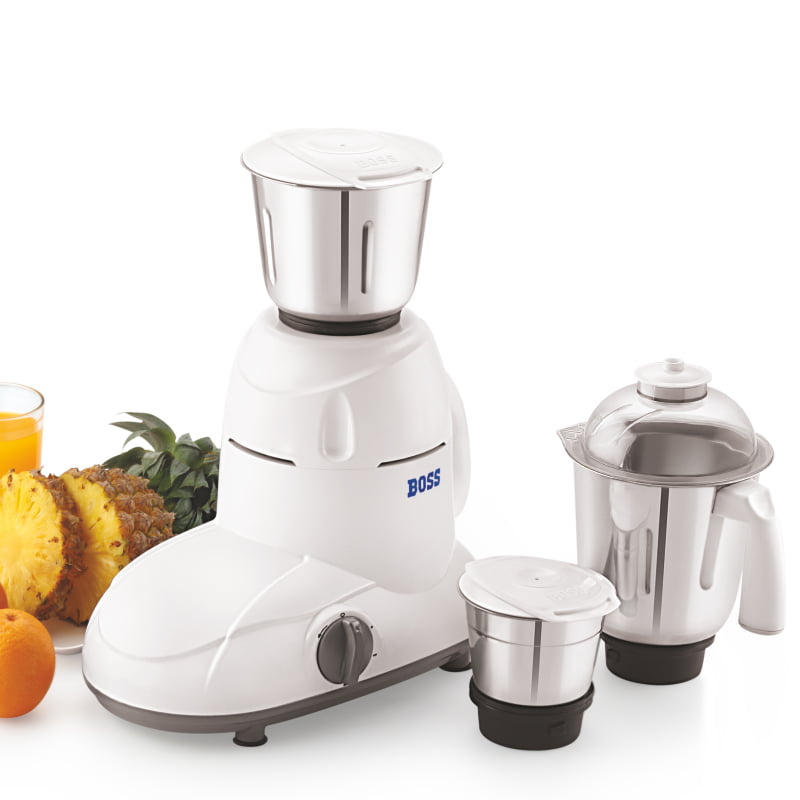 BOSS NOVA MIXER GRINDER
BOSS Nova Mixer Grinder gives you superior mixing and grinding performance with convenience. This elementary mixer grinder is compactly designed to save you a lot of kitchen space; not to mention it is extremely easy to clean and maintain as well. Experience a wide range of options while you use the various Jars and Blades provided with this appliance and watch your cooking skills go to a whole new level.
Product Features
3 Variable Speed with Incher
The appliance comes with a 3-Speed Setting that makes blending and grinding easy allowing you gradually to increase the speed without overloading the system. The Mixer also bears an incher for momentary operation in case you want to do the grinding in your own rhythm.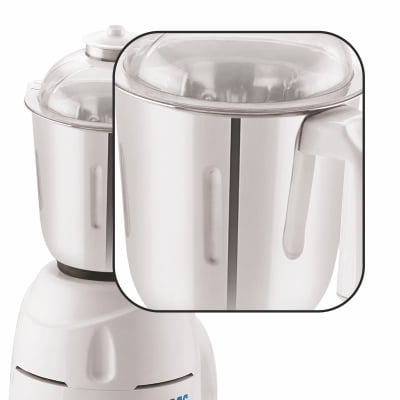 Stainless Steel Jars
BOSS Nova Mixer Grinder comes with 3 highly robust and extremely Durable Jars with Polycarbonate Domes Lids to hold the contents properly in place and intact. The set of jars include Dry Jar, Wet Jar and Chutney Jar.
Overload Protector
For increasing the life of the Motor, BOSS has used the auto cut off technology in this Mixer Grinder. The Motor of the Grinder shuts off automatically in cases like over loading, excess heating and imbalanced voltage etc.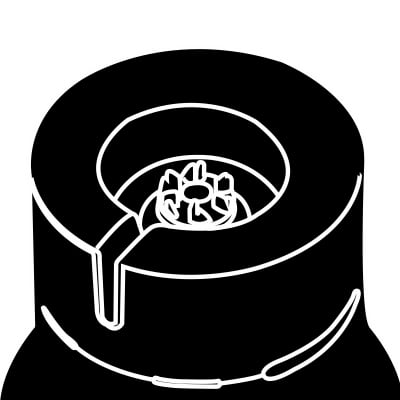 Water Drain System
Integrated with the Water Draining Facility, this appliance keeps itself dry at all times preventing accidents and shocks.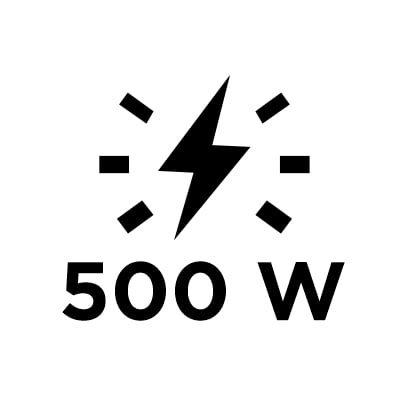 Powerful Motor
The high-speed 500-Watt Motor is very powerful and aptly delivers its purpose by providing you smooth grinding. This tough Motor helps in speedy grinding its content.
Compact Design
The Grinder is specially designed so it acquires the minimum space. The sturdy, rust free design allows the BOSS Nova Mixer Grinder power to last long.