BOSS Rapid Portable Blender
B122
₹1,599
Colour(s) – Black
Speed – Two Speed Setting
Power – 230 V.AC | 50 Hz | 200W
Motor Warranty – 2 years
Attachment(s) – Wall-mounting Stand
Out of stock
BOSS RAPID PORTABLE BLENDER
The BOSS Rapid Portable Blender is handy as they help in faster completion of our daily chores. The Powerful 200-Watt Portable Blender is a great appliance to simplify your daily mixing and blending tasks, whether it is blending a smoothie for breakfast or making a delightful cocktail. If you have a passion for cooking then you will need smart kitchen appliances that make life easy for you. The BOSS Rapid Portable Blender is a perfect example of this.
Product Features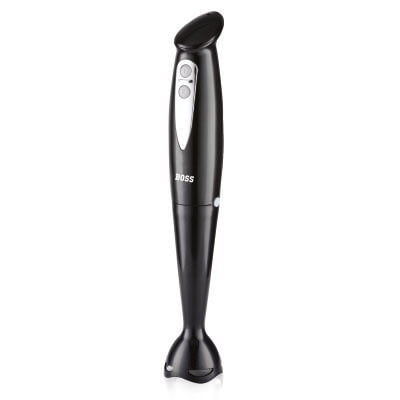 ABS Body
The Sleek & Contemporary Style with ABS Body, Ergonomic Handle and Control Switch feels comfortable in your hand and makes operation quick and easy.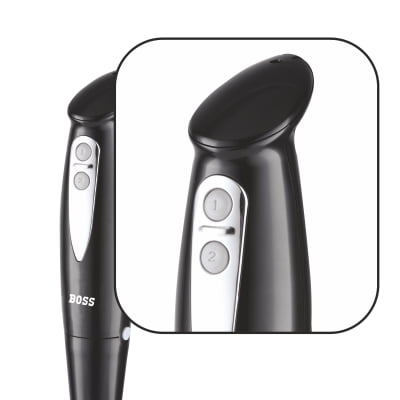 2 Speed Push Button
The 2 Variable Push Button is a very handy feature that allows you to customize the speed according to your needs and preference.
Strong & Steady
Boss Rapid Blender operates on 200W, easily blending fruits and vegetables for smoothies, shakes and purees. It is evenly balanced for power and long-lasting durability.
Multi-Purpose Blade
This Blender comes with a Multi-purpose Stainless Steel Blade that makes chopping, blending, Whisking & Mincing easy and fast. Super sharp blade grinds & blends every little particle perfectly leading to amazing blending results.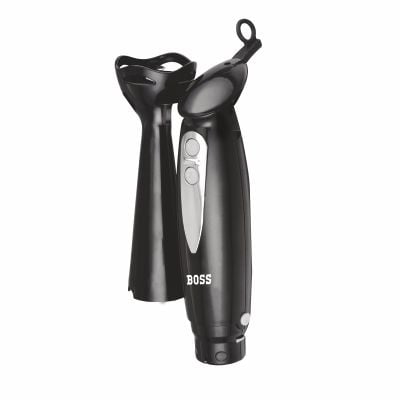 Detachable Shaft
The BOSS 200W Portable Blender comes with a detachable shaft that makes cleaning easy and quick.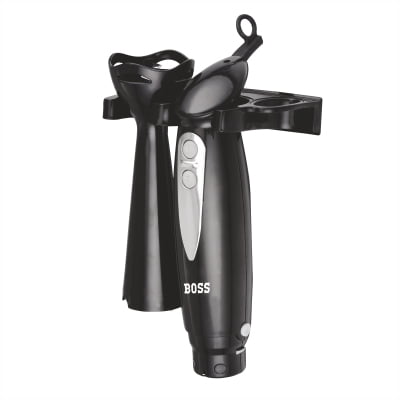 Wall-Mounting Stand
Wall-mounting Stand makes it easy to use, especially if you are handling it for the first time. It is lightweight and compact and takes less space on your kitchen shelf.