BOSS Sigma Juicer Mixer Grinder
B618
₹3,595
Colour(s) – Black & Silver, White & Dark Grey
Speed – Three Variable Speed Setting
Power – 230 V.AC | 50 Hz | 550W
Motor Warranty – 2 years
Attachment(s) – Stainless Steel Jar, Polycarbonate Juicer Jar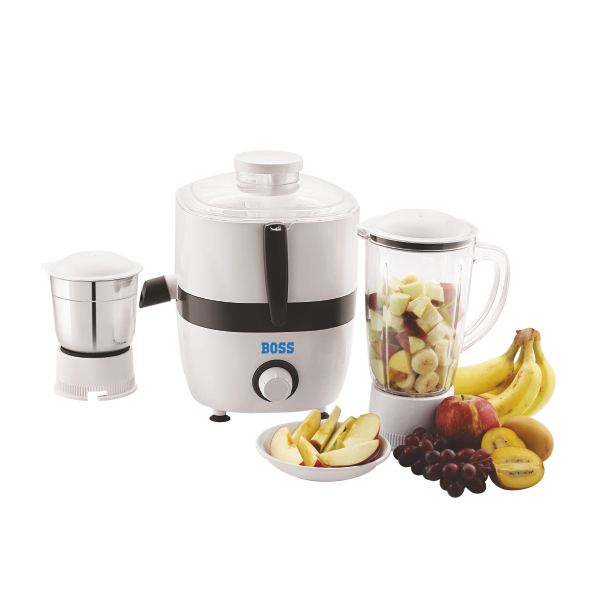 BOSS SIGMA JUICER MIXER GRINDER
Everyday juicing, mixing and grinding in the kitchen becomes easier with BOSS Juicer, mixer grinder that serves the best in grinding chutneys, spices and other ingredients. Easy to use, this juicer mixer grinder has smart features like pulse, overload protection and speed regulation. Crafted in premium designs, blends well with modern kitchen's aesthetics. Operating on durable and powerful motor, it ensure perfect results and versatility through jars for liquidizing, dry and wet grinding and chutney grinding.
Product Features
Two Functional Jars
Sigma JMG contains two functional jars - one for grinding and the other for blending. The 0.6-litre grinding jar is suitable for both dry and wet grinding. The transparent blending jar has a capacity of 1.5-litre.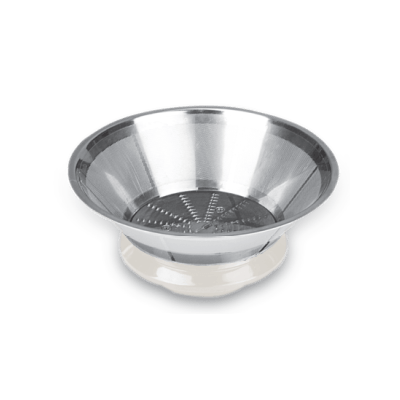 Stainless Steel Juicer Mesh & Blade
The juicer mesh and the mixer blade are constructed with stainless steel that makes it food safe and durable as well. They are also easy to clean.
Efficient Motor
The Motor of Sigma JMG is extremely powerful as it runs on 550-watt power. This makes the Juice mixer-grinder efficient and fast.
Three Speed with Incher
Three speed with Incher regulator of this JMG helps you to regulate the speed according to your convenience. The Incher function lets you control the speed in a faster manner and hence helps in finer grinding and blending.
Anti Drop Facility
Anti drip spout to prevent spillage of juice.
Pusher for Effective Juicing
Sigma JMG comes with a pusher that helps for better and maximum extraction of juices.
Compact Design
A very elegant compact design takes less space on the shelf and is also easy to store and maintain.
Easy to Clean
Conveniently designed to access & clean components easily & efficiently without a lot of effort.