BOSS Desire OTG 40L
B528
₹12,995
Colour(s) – Black
Capacity – 40 L
Functions – Bake/Broil, Toast, Grilling, Rotisserie, Convection & Stay ON
Power – 230 VAC | 50 Hz | 2000W
Warranty – 2 years
Attachments – Crumb Tray, Cooking/Baking tray, Cooking/Baking Handle Wire Grill/ Barbeque Grill, Rotisserie Rod, Rotisserie Prong, Skewer Rod, Rotisserie Handle
Out of stock
BOSS Desire OTG 40L
Enhance your cooking expertise with the high performance 40L BOSS Desire Oven Toaster Grill featuring the best options for you to explore global cuisine with ease! It comes with a full stainless-steel housing which provides uniform heating, thus giving better and faster results. Its spacious interiors, together with the largely compact exterior make it the right selection for your kitchen. Making your cooking experience with a host of features like operation selector, rotisserie & convection, the 40L BOSS Desire Oven Toaster Grill is just what your home needs.
Product Features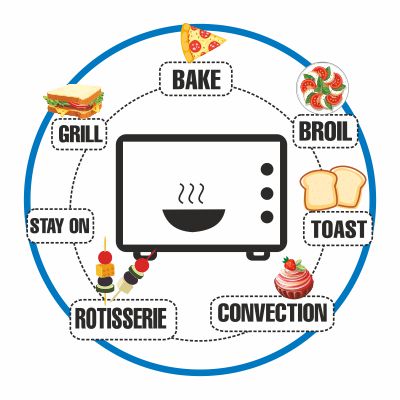 Bake, Broil, Toast, Rotisserie, Convection, Grill & Stay On
Grilling and baking will now be easier with our highly convenient rotisserie & convection feature for grilling & baking. The rotisserie comes with forks for grilling paneer or kebabs/tikkas or broiling or roasting other food delicacies. Stay ON mode helps to keep food warm while you finish other chores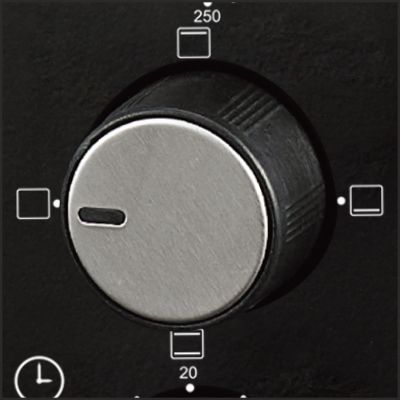 Element Selector
The element selector helps selecting the direction of heating required to cook different types of food. The lines represent the two heating elements used, one at the top and one at bottom of the oven. Select the mode depending on whether you choose to cook pizzas - for which you will need to select the bottom heating element and select the function of both lines to bake cakes, pies, etc.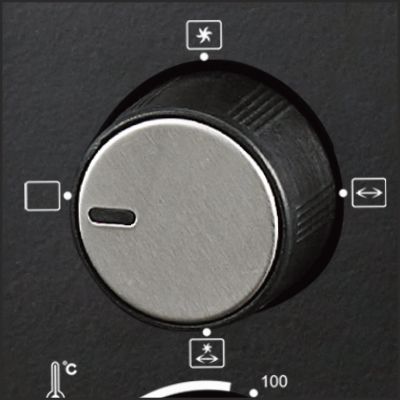 Function Selector
Choose the right cooking environment that creates the perfect taste and texture for your exquisite dishes with the operation selector. Turn your oven into a convection or rotisserie or both with the turn of a knob.
Thermostat with Automatic Shut Off Timer
With the wide range thermostat that covers temperature from 100 to 250 degrees, our black-coloured OTG empowers you to cook quick meals or deep-cook food items with ease. Once your food is placed in the OTG, you can go about your other chores without worry, with the thermostat and 60-minute timer set for your desired levels of heating.
Barbeque Tray with 4 Skewer Rods
The barbecue tray with 4 skewer rods will make your lunch, dinners and brunches far more delicious with a wide range of barbecued starters. Also, the 4 skewer rods can help cook more quantity within the same time.
Double Heat Resistant Tempered Glass Window
The double heat resistant tempered glass window provides top-notch protection from heat. The cool touch door helps prevents injuries while opening and closing the door.
Motorised Rotisserie
Don't hesitate to invite your extended family or friends over for a barbeque party, during the next long weekend break? This OTG from BOSS empowers you to prepare effective barbeques with the presence of a motorised rotisserie.
Accessories for Multi-Cooking
Wide range of accessories like baking tray, tongs, rotisserie, grilling rack etc. All accessories are food graded and rust free for easy maintenance & cleaning.