BOSS Whipmix Hand Mixer
B127
₹2,850
Colour(s) – Silver
Speed – 6 Speed Setting with Turbo
Power – 230 V.AC | 50 Hz | 300W
Motor Warranty – 2 years
Attachment(s) – SS Dough hooks, SS Beater hooks
Out of stock
BOSS WHIPMIX HAND MIXER - Blend, Whip, Mix & Beat to Perfection
Kneading, Mixing, Whisking, Beating and other cooking tasks are now going to be easy and effortless with this BOSS Whipmix in your kitchen. It features stylish design & colour, 6 Speed Controls with Turbo, Chrome Plated Dough & Beater Attachment, Eject Button Switch and lot more. Powered by a 300-Watt Motor, this appliance beats, whips and kneads to perfection.
Product Features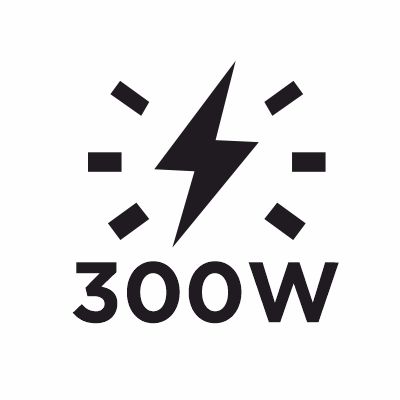 Powerful Motor
BOSS Whipmix Hand Mixer houses a powerful 300 Watt Motor. This powerful 300W Motor ensures effortless and fast blending. The Motor is powerful and durable enough for all of your mixing needs. The Hand Mixers are reliable small appliances for all your baking and cooking needs.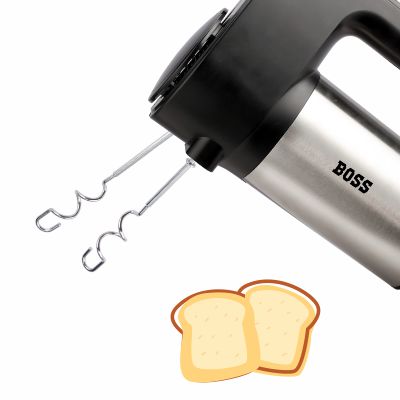 Detachable Dough Hooks
It comes with a Stainless Steel Dough Hooks attachment. The dough hooks are best for kneading bread dough, pizza dough and mixing tough cookie batter.
Detachable Beater Attachment
The Beater attachment is best for making whipped cream from cream, beating or mixing thin cake batter.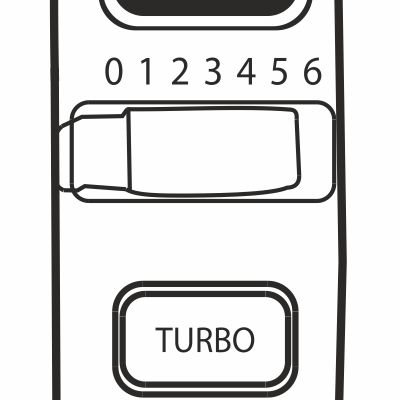 6 Speed Setting with Turbo
This lightweight Hand Mixer is designed with 6 Speed Setting that are ideal for Mixing, Stirring, Blending, Beating and Whipping. 6 Speed Control with Turbo function lets you adjust the speed of the motor according to the ingredients you are processing for perfect blending results.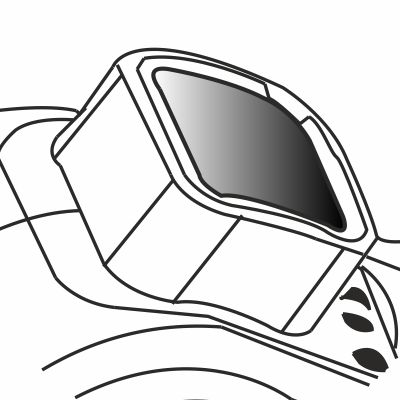 Eject Button
The BOSS Whipmix Hand Mixer has an Eject Button which is useful when an attachment is supposed to be removed or changed. The attachments cannot be removed unless this Eject Button is pressed.
Easy to Clean & Maintain
You can easily unplug the appliance when not in use, and wipe the Body clean with a dry cloth. Wash the Beaters and Dough Hooks in hot soapy water after each use. Do not store the Mixer in a location exposed to high temperature/humidity or direct sunlight.