BOSS Citrus Juicer Extractor
B611
₹1,395
Colour(s) – White
Speed – Variable Speed Setting
Power – 230 V.AC | 50 Hz | 30W
Motor Warranty – 2 years
Out of stock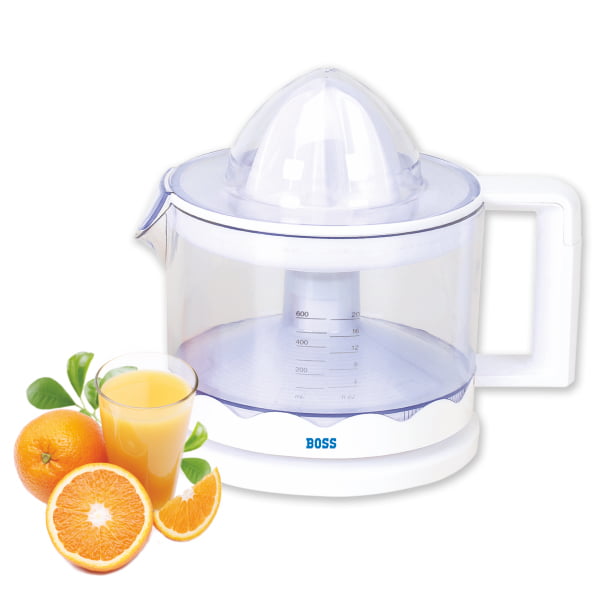 BOSS CITRUS JUICER EXTRACTOR
Adopt a healthy lifestyle with this BOSS Citrus Juice Extractor which extracts the nutrients from the pulp of the fruit in the form of a thick and nutritious juice. Invest in this juicer and embrace a healthier lifestyle with BOSS!
Product Features
Easy-Grip Handle
The product comes with a rectangular shaped handle which does not slip easily. Grip your juice jug cum juicer firmly with the help of the sturdy handle to avoid spillage.
Durable Body
The juicer comes with a durable body made up of strong ABS plastic. The material is resistant to breakage in case of accidental drops.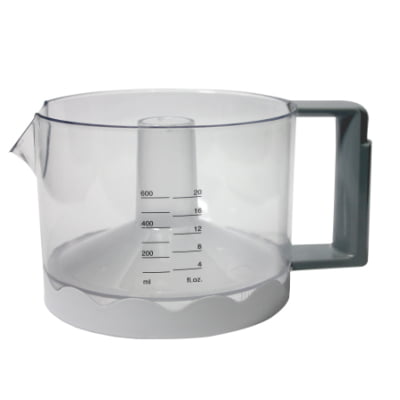 Easy-Serve Juice Jug
This juicer from BOSS extracts the nutrients from your fruits into the lower half of the product which doubles up as a juice jug. The juicer attachment is detachable which lets you use the jug as a juice container.
Single Cone Mechanism
This 500ml juicer comes with a single cone which extracts the juice from the fruit while minimizing wastage. Press the fruit on the cone and extract the maximum amount of nutrition from your fruits with this ergonomically designed juicer!
Automatic Start /Stop
No additional buttons - easy handling by simply pressing down the fruit to start and lifting it off to stop.
Easy to Clean & Maintain
Conveniently designed to access & clean components easily & efficiently without a lot of effort.