BOSS Nutri Plus
B615
₹5,555
Colour(s) – Dark Grey
Speed – Single Speed with Pulse Function
Power – 230 V.AC | 50 Hz | 400W
Motor Warranty – 2 years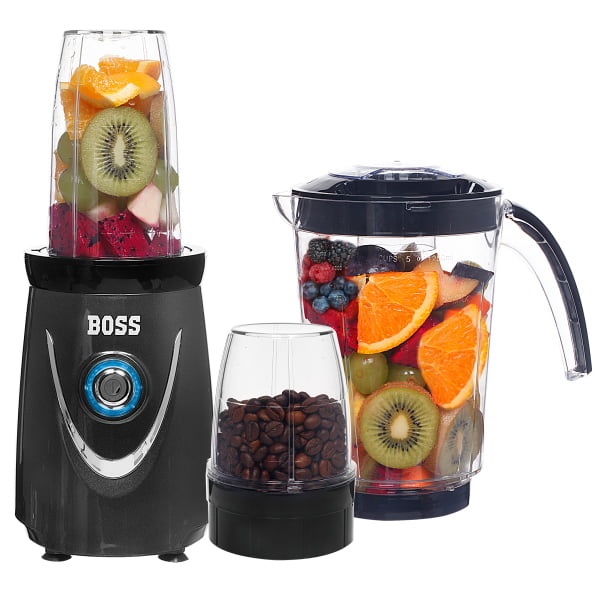 BOSS Nutri Plus
Now make healthy and tasty juices, smoothies, shakes with BOSS Nutri Plus. The Super-fast Motor and Sharp Steel Blades break-down the food completely, extracting all nutrients. BOSS Nutri Plus is also great for Dry-grinding Coffee Beans and the hardest spices like Garam masala, Jeera, etc. Make tasty chutneys, masalas, purees and shakes in seconds. Compact and consumes less space, no spillage while blending and you can drink your smoothies directly off the jar. BOSS Nutri Plus, an ideal appliance for a modern kitchen.
Product Features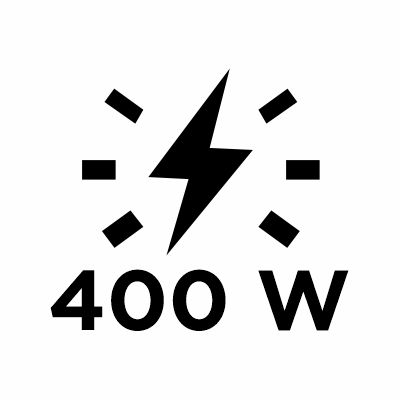 Poweful & Efficient Motor
The super-fast and efficient motor helps in breaking down the food completely, extracting all nutrients.
One Touch Operation with LED Light Indicator
One Touch Intelligence Programme, press one button and it's done. LED Light turns ON once the appliance is plugged in.
3 Interchangable Jars with seasoning cap & Lid
BOSS Nutri Plus comes with 3 interchangeable jars that are transparent to allow a convenient view of the food. Season your salads & Take your treats on the go with the convenient flip top to-go lid.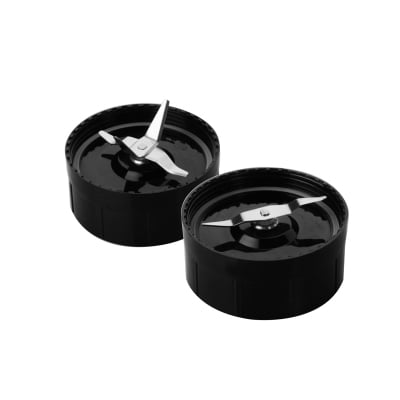 Stainless Steel Blades
Two separate blades do all functions quickly and efficiently. The sharpest steel blades completely break-down the food ensuring proper extraction of all the nutrients.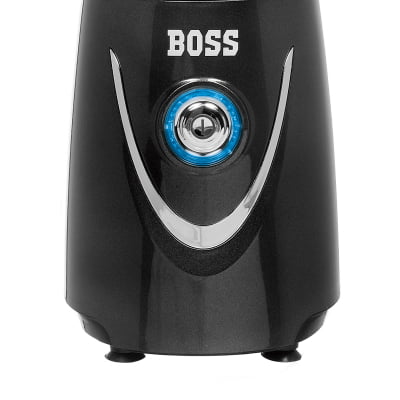 Anti-Skid Base
Anti-Skid Footing stabilizes the base. This ensures that your blender does not slip off while operating.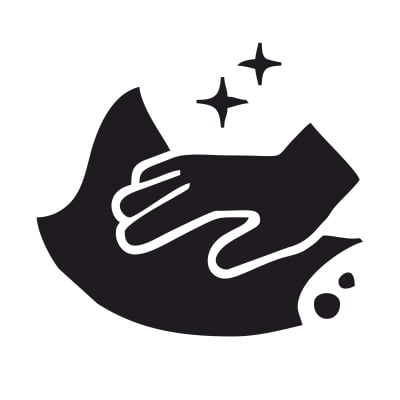 Easy to Clean & Maintain
All the parts of BOSS Nutri Plus are easily detachable and hence take less space to accommodate in your kitchen. Now you can clean the appliance hassle-free.