BOSS Prima Heavy Weight Dry Iron
B316
₹1,575
Colour(s) – White
Power – 230 V.AC | 50 Hz | 1000W
Warranty – 2 years
Out of stock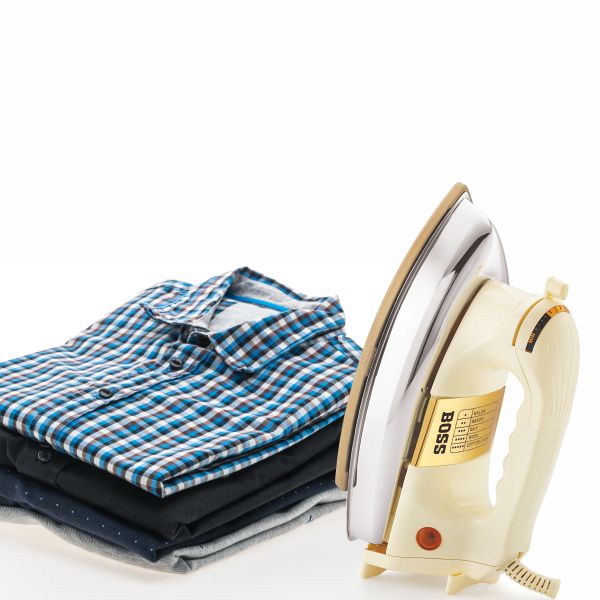 BOSS Prima Heavy Weight Dry Iron
Iron Like Never Before!
Get wrinkle-free clothes instantly with BOSS Prima Heavy Dry iron that has been designed to deliver professional results. Featuring a Non-Stick Gold Soleplate, this 1.7kg heavy weight iron with 1000W power ensures perfect and wrinkle free ironing experience. It effectively removes tough and stubborn creases with utmost ease. This iron has an adjustable temperature control on top that allows you to set it on various heat levels as per the specific requirement of the clothes.
Product Features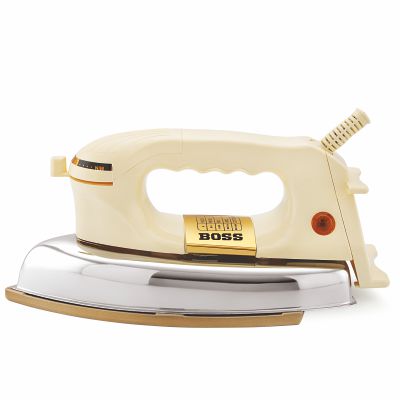 Ergonomic Design
Prima Heavy Weight Dry Iron is a well-balanced design to give you an easy and comfortable holding experience while using the dry iron. Its beautifully crafted plastic body makes it handy and lightweight and adds an aesthetic value to your appliance.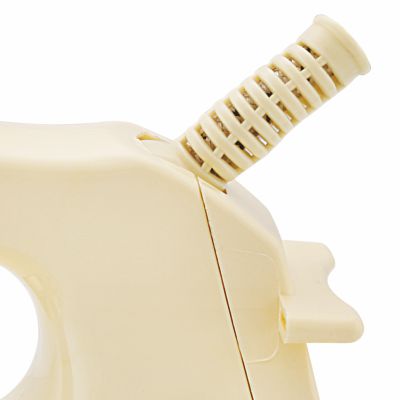 360° Swivel Cord
A 360-degree rotating Swivel Cord not only makes it easier while in use but also adds up to ease of storing, even in a minimalistic space. With flexible cord feature also avoids the possibility of tangled wires and keeps your hands and wrist stress free.
Temperature Setting Dial
Multiple Temperature Setting Dial allows you change the temperature as per ironing requirement.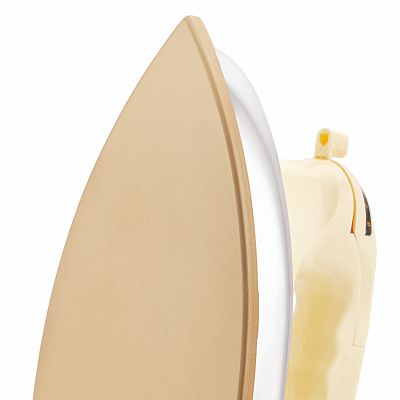 Non-Stick Gold Coated Sole-Plate
With a soleplate which is a Non-Stick Coated Soleplate it ensures that your clothes do not stick to the plate even if the temperature is too high. Hence, the iron glides over the fabric smoothly and does not cause additional stress to your wrists.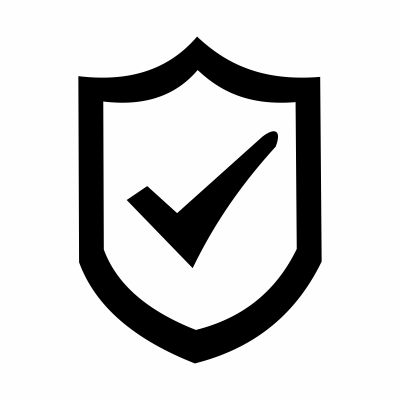 Thermal Fuse for Safety
It comes with Thermal Fuse, which ensures that the iron does not get over-heated or exposed to over-voltage. This keeps the iron safe during long hours of use.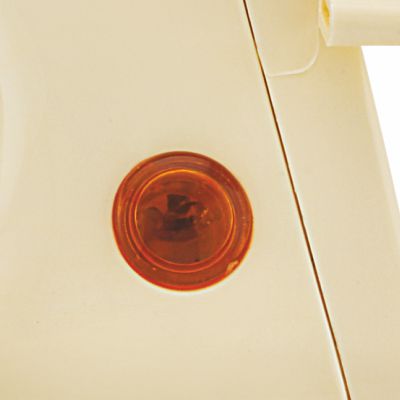 Pilot Light Indicator
Pilot Light Indicator glows when the iron is ready to be used.