BOSS Crisp Roti Maker – 110Volts
B522
₹2,695
Colour(s) – Stainless Steel Finish
Cooking Plate – Aluminium
Power – 110 V.AC | 60 Hz | 900W
Warranty – 12 months
Out of stock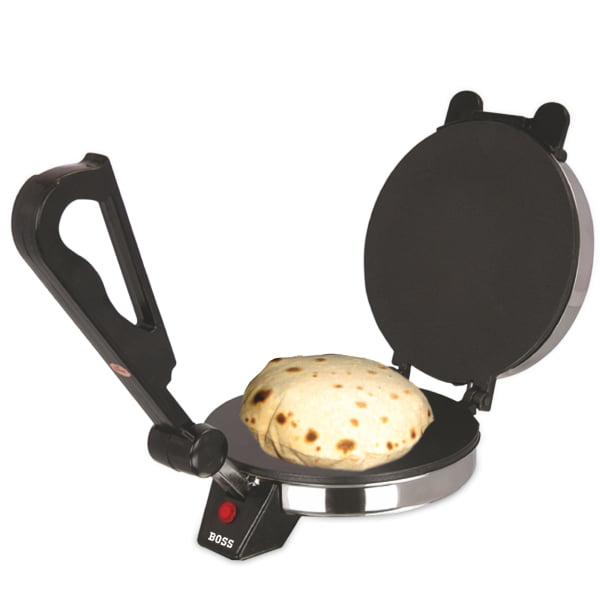 BOSS Crisp Roti Maker - 110Volts
BOSS Crisp Roti Maker has been crafted with utmost engineering precision to make sure that nothing short of the BEST rotis / chapattis / khakras reach your plate every time. With the Non-Stick Base, Rotis / chapattis that are light, fluffy, quick and just like the ones you see on TV commercials, reminding you of your Home made chapattis. The Roti Maker is ultra-safe having a Shockproof Body and a Heat Resistant Handle. Besides, the sturdy outer Body has been made of Stainless Steel. What sets this Roti Maker apart is that it has an pre-determined (fixed temperature) automatic cut-off feature which cuts-off the heat supply to the Roti Maker and regulates the temperature. The LED Indicator Light turns 'off' when the machine is ready to take your 'dough ball'. BOSS Crisp Roti Maker is so easy to use; you'll never go back to the old way.
Product Features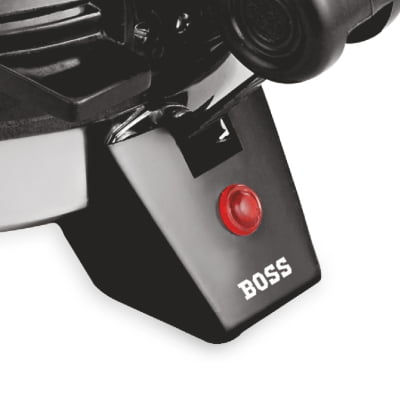 Automatic cut-off with Indicator Light
A Light indicator has been provided on the BOSS Crisp Automatic Electric Chapati/Roti/Khakhra Maker to show whether the machine is connected to power. It glows in a bright red color whenever the power is turned on and goes off, only when the auto cut-off shuts it on reaching the per-determined desired temperature.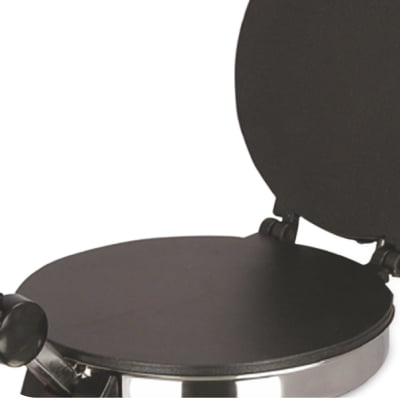 Non-stick coated Plate
The plates (tawa) of the Automatic Electric Chapati/Roti/Khakhra Maker are coated with supreme quality food grade Aluminium coating which ensures easy flow of dough without sticking - while making quick rotis / chapattis.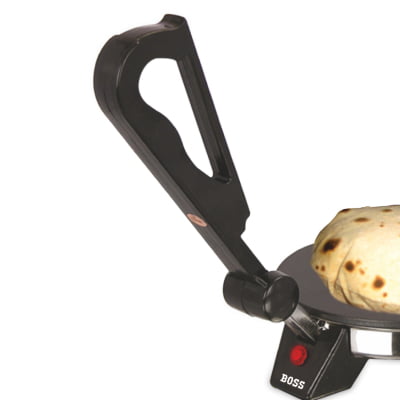 Ergonomic Design with Heat Resistant Handle
The Automatic Electric Chapati/Roti/Khakhra Maker is also equipped with an heat resistant lifting handle allowing you to easily lift the top plate (tawa), while the roti /chapati is being prepared.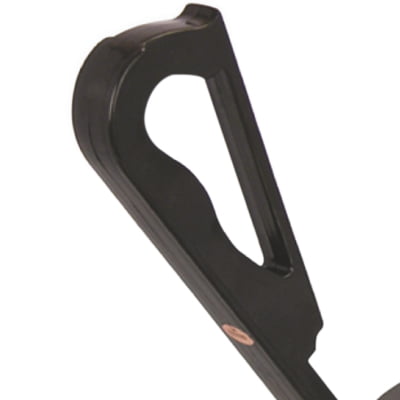 Handle to Press
A strong and sturdy ABS plastic cool-touch handle, fitted with steel, has been integrated into its design, in order to make the pressing of the plates - easy. The strenuous and time-consuming process of using a roller pin (belan) to roll the kneaded dough can be accomplished in a simple single press of the handle.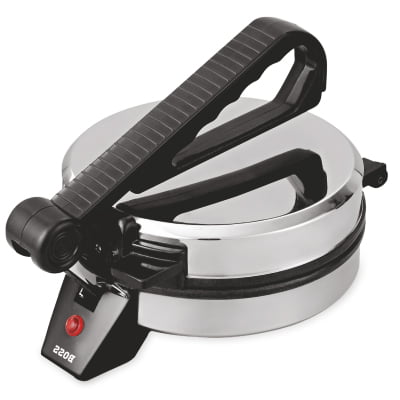 Durable Stainless Steel Body
A superior quality heavy gauge stainless steel body has been used in making the outer plates of the BOSS Crisp Automatic Electric Chapati/Roti/Khakhra Maker. Use of stainless steel lends utmost rust proof durability to the body exterior, thus ensuring that the roti / chapati maker remains your long term companion.
Shock-proof housing
This Automatic Electric Chapati/Roti/Khakhra Maker is meticulously designed and constructed to ensure that there are no leakages of current in any part of this machine. It is ingenuously created keeping the safety of its users in mind. The electric circuit is designed with a view that it does not allow any chances of short circuit or mishaps from occurring.