BOSS Cyclone Mixer Grinder
B219
₹6,125
Colour(s) – Black & Silver Matte, Black & Silver Glossy
Speed – Three Speed Setting with Incher
Power – 230 V.AC | 50 Hz | 750W
Motor Warranty – 5 years
Attachment(s) – 3 Stainless Steel Jars, 1 Blending Jar, 6 Blades
BOSS CYCLONE MIXER GRINDER - KITCHEN GRINDING GENIUS
Make your food preparation easier and quicker with Cyclone Mixer Grinder that comes from BOSS. Designed in premium black and grey colour, this mixer grinder has a powerful motor of 750W.
Cyclone comes with 4 jars – blending jar with fruit filter, liquidizing, dry and wet grinding and chutney grinding jar. Its attractive and practical design that easily fits into any kitchen and also makes a perfect gift for a loved one.
Product Features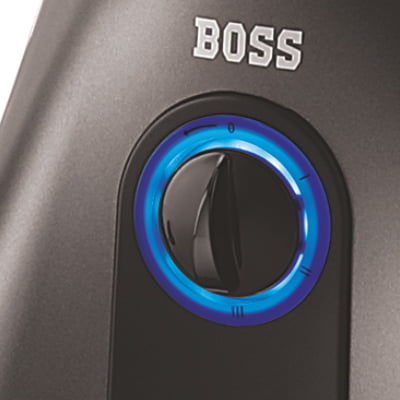 3 Variable Speed with Incher
The appliance comes with a 3-Speed Setting that makes blending and grinding easy allowing you gradually to increase the speed without overloading the system. The Mixer also bears an incher for momentary operation in case you want to do the grinding in your own rhythm.
Multi-Purpose Performance
BOSS Cyclone Mixer Grinder ensures high performance and longer life. It comes with a Juice Jar and Extractor with Pusher. Starting from grinding solid ingredients to blending fruits, it allows you to perfectly blend everything.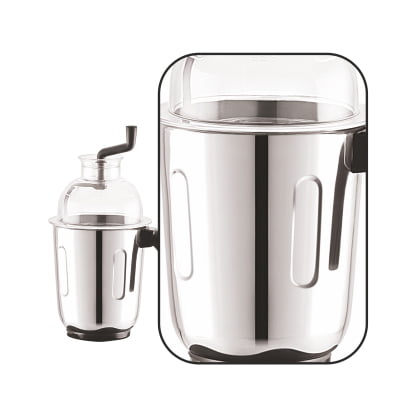 Stainless Steel & Leak-proof Jars
3 jars Made from heavy duty stainless steel, the 4th jar comprises of blending jar with fruit filter, liquidizing jar, dry and wet grinding jar and chutney grinding jar. Each jar has been thoughtfully designed to efficiently perform its own unique function. Made of heavy duty stainless steel, these jars guarantee durability and longevity.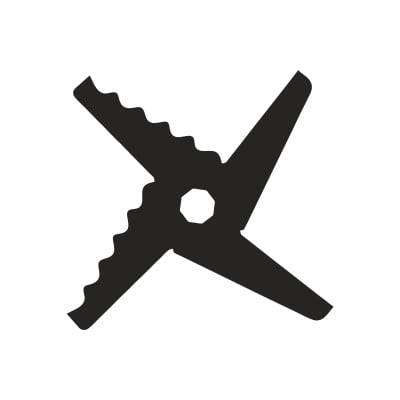 Sharp & Superior Blades
The stainless steel jars have super sharp blades that cut through the hardest ingredients and give best wet and dry grinding results.
Durable Coupler
The Coupler is made of strong plastic material for firm engagement between the jars and the body which ensures continuous grinding performance, while you focus on your cooking.
Powerful Motor
This mixer grinder has a very powerful motor of 750W that can easily grind tough ingredients including spices like turmeric, lentils, make chutneys and blend various food ingredients.
Overload Protector
For increasing the life of the Motor, BOSS has used the auto cut off technology in this mixer grinder. The Motor of the Grinder shuts off automatically in cases like over loading, excess heating and imbalanced voltage etc.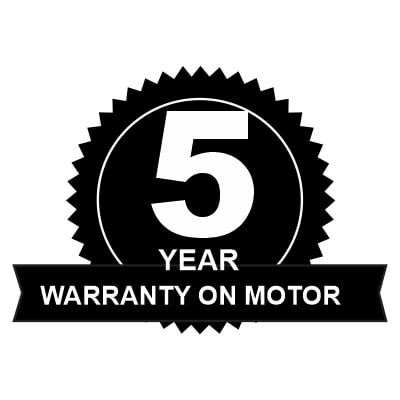 5 Years Warranty
We're supremely confident about the reliability of our products, and hence, we provide an extensive 5 year warranty on motor to take care of any issues if they arise.