BOSS Pulpmix Juice Extractor
B612
₹6,295
Colour(s) – Black & Silver
Speed – Two Speed Setting
Power – 230 V.AC | 50 Hz | 800W
Motor Warranty – 2 years
Out of stock
BOSS PULPMIX JUICE EXTRACTOR - JUICE UP YOUR HEALTH!
There is no sure way to good health than a glass of fresh fruit juice, especially if it's made with the sleek and elegant BOSS Pulpmix juice Extractor. Build to save you time, space and energy, its wide mouth lets you feed whole and semi-cut fruits into it, while the pulp separator allows you to juice non-stop. Treat yourself with the delight of a healthy homemade juice every day.
Product Features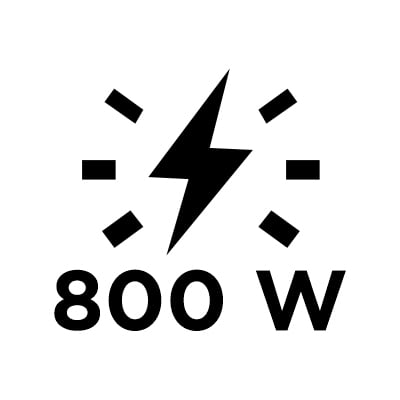 Powerful Motor
The BOSS Pulpmix Juice Extractor houses a powerful 800 Watt Motor. This Motor helps to churn out enough power to blend whatever fruit/vegetable you feed it. This energy efficient appliance saves a lot of time while working your daily chores by delivering fresh juice in a jiffy.
Anti-Skid Base
It comes with anti-skid Base or vacuum feet that prevent it from toppling over when in use. It can be placed on any kitchen counter without any hassle.
2 Variable Speed With Led Control Panel
Pulpmix Juice Extractor has a rotating knob with attractive LED light that allows you to work at two speed levels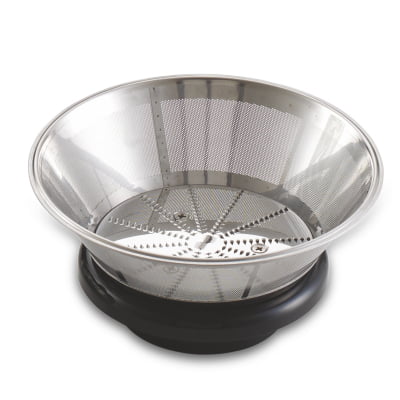 SS Juicing Mesh & Dual Lock for Safety
The Stainless-Steel Mesh with Dual Lock makes the process of extraction of juice an efficient, hassle-free & secure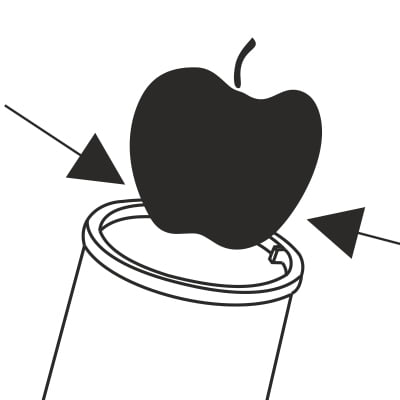 Large Feeder Tube
Large Feeder Tube (650 ML) ensures that there is no need to chop most fruits and vegetables into pieces. This way fruits and vegetables do not get oxidized and more taste and nutrients get retained.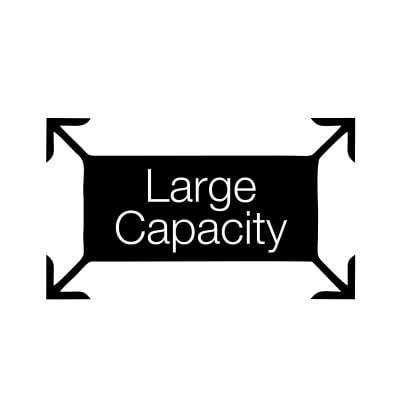 Large Capacity
You can now extract up to 1100 ML of juice at a time, which is held in the transparent Juice Collector. You may store and consume the juice, at your own convenience.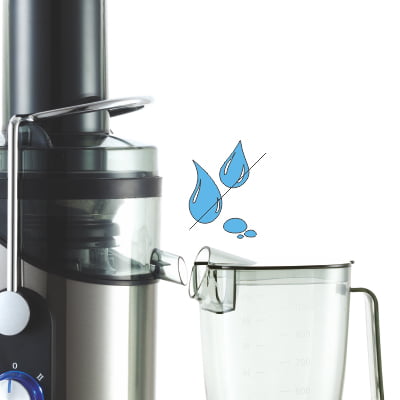 Anti-Drip Facility
It will prevent the juicer from dripping. With one simple move, you prevent the juice from dripping and keep your counter top clean.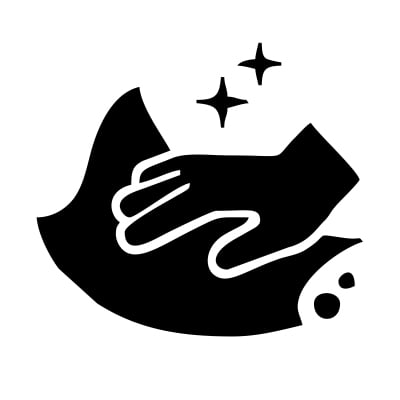 Easy to Clean & Maintain
The maintenance and care of this appliance from BOSS is very easy & convenient. The Body of the juicer simply needs to be wiped clean with a piece of damp cloth. Other Components may be washed directly with water, such as Pusher, Cover, Juice Spout, Pulp Collector and Juice Nozzle Cover.