BOSS Quickmix Hand Blender – Free Duro 1000W Iron
B117-B314
₹3,899
Colour(s) – Black
Speed – Two Speed Setting
Power – 230 V.AC | 50 Hz | 450W
Motor Warranty – 2 years
Attachment(s) – Chopper pot, Measuring Jar, SS Dough hooks, SS Whisk blades and Wall-mounting Stand
Out of stock
BOSS QUICKMIX HAND BLENDER
boss appliances Quickmix hand blender empowers you to do more chores in your kitchen apart from liquidizing, mashing and pureeing foods – all without having to haul your tabletop blender. This powerful Blender promises to be the best in its class with 450-Watt power delivery, Whisk Blade, SS Dough Hooks, 500ml Chopper Attachment and 600 ml Measuring Jar Beaker, so you can address various chores with just one purchase. Featuring a unique, detachable metal foot, QuickMix is a perfect food blender for soups, smoothies, cake dough, pav bhaji, palak paneer and a variety of other ingredients. boss company blender are ergonomically designed making it an easy to use appliance for both beginners and experts alike. All in all, this is a boon for those who value time, power and convenience.
Product Features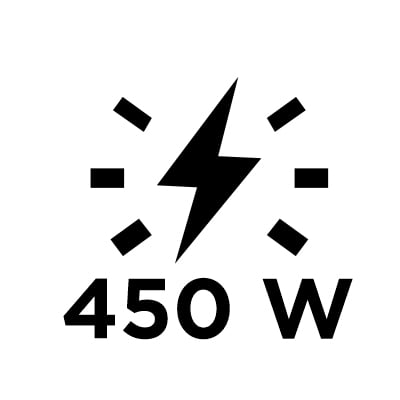 Powerful 450Watt Motor
The BOSS QuickMix Hand Blender houses a powerful 450 Watt Motor. This Motor helps this Blender to churn out enough power to chop and blend whatever food ingredients you feed it. This energy efficient Hand Blender saves a lot of time while working your daily chores by delivering a very fine blend in short time.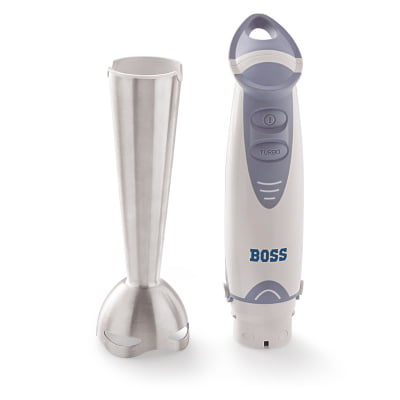 Detachable Stainless Steel Shaft
The Blender boasts of a slim and ergonomic design that will fit comfortably in the grip of your hands. Detachable Stainless Steel Shaft will allow you to immerse the Hand Blender into a pan of hot food and it will then carry out its job despite the heat.
Speed with Turbo
The easy to use Blender has Push Button designed for effortless use and can be varied to 2 different Speeds for different textured foods. You can switch speeds while using this Hand Blender while doing your beating and blending job and get results according to your preferences.
Chopper Attachment
The 500 ml Chopper is an additional accessory, perfect for fulfilling your daily food preparation requirements. This attachment eases your food preparation and gives you quick results.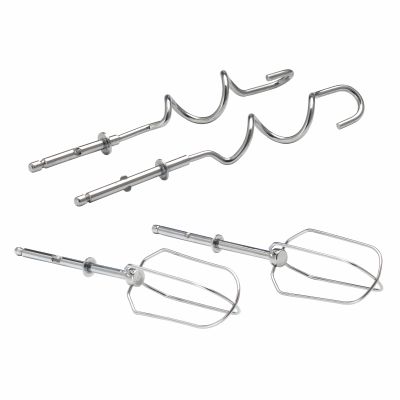 Stainless Steel Whisk Blades & Dough Hooks
With this Hand Blender in your kitchen, you'll be relieved of the hassle of using different appliances for kneading, beating or whisking. It includes Dough Hooks and Whisk Blades both of which can be easily attached with the blender.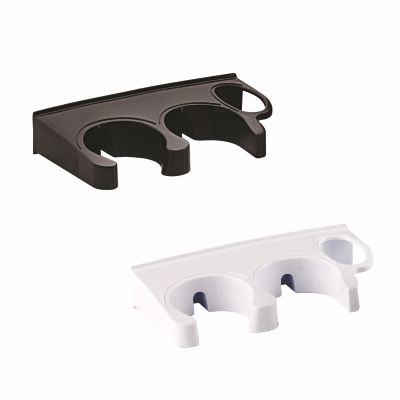 Wall-Mounting Stand
Wall-Mounting Stand makes it easy to use, especially if you are handling it for the first time. It is lightweight and compact and takes less space on your kitchen shelf.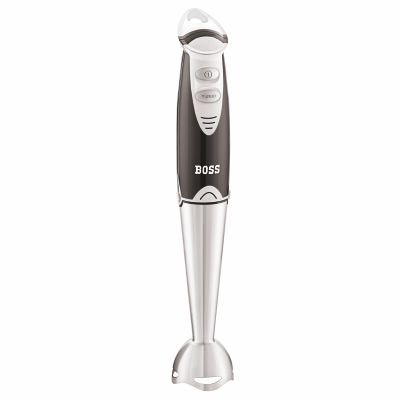 Handy & Powerful
This kitchen companion comes handy while preparing special meals. Prepare and dish up your recipes fast and easy with this Hand Blender.