BOSS Ruftuf Heavy Duty Mixer Grinder
B271
₹5,995
Colour(s) – Grey/Blue
Speed – Three Speed Setting with Incher
Power – 230 V.AC | 50 Hz | 1000W
Motor Warranty – 6 Months
Attachment(s) – 2 Stainless Steel Jars, 2 Blades
Out of stock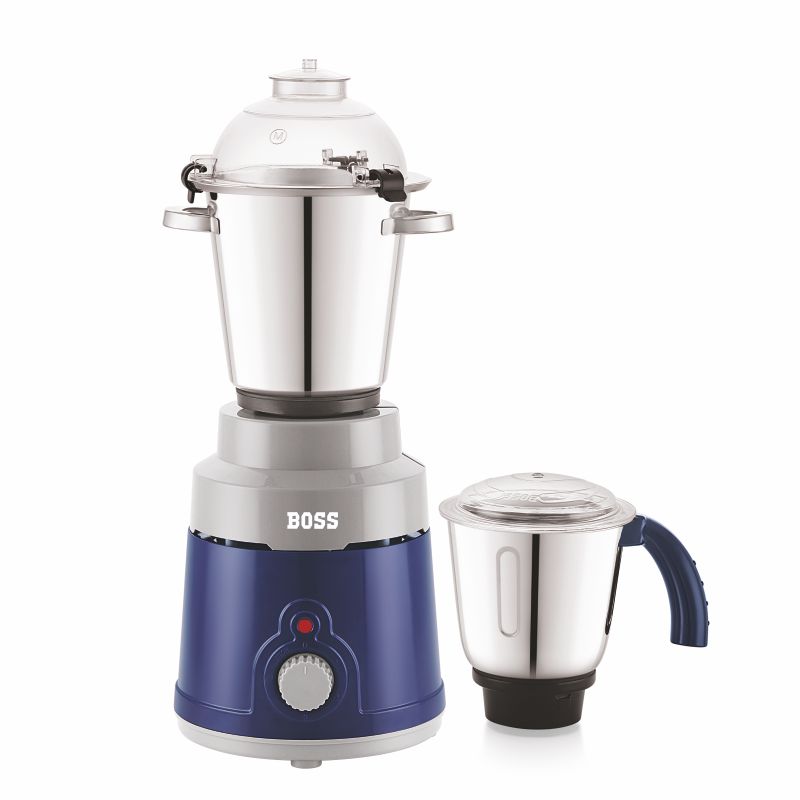 BOSS RUFTUF MIXER GRINDER
Make your food preparation easier and quicker with BOSS RufTuf Mixer Grinder. Designed with strong ABS Body, this mixer grinder has a Hercules Motor of 1000W, that easily grinds spices, lentils, pastes, and other preparatory ingredients. The razor-sharp blades precisely cuts, chops and mixes ingredients of any shapes or sizes. Beautifully designed, this value-for-money product will surely serve your purpose of reducing preparation time by hours.BOSS RufTuf Commercial Mixer Grinder is ideal for a Big Family or Restaurant.
Product Features
3 Variable Speed with Incher
The appliance comes with a 3-Speed Setting that makes blending and grinding easy allowing you gradually to increase the speed without overloading the system. The Mixer also bears an incher for momentary operation in case you want to do the grinding in your own rhythm.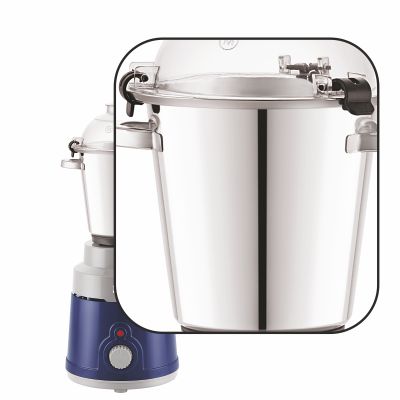 Stainless Steel & Leak-proof Jars
2 High Quality Stainless Steel Jars are available with this appliance that you can use depending on your requirements. Specially designed rubber gaskets (Which are made by food grade material) for the lids of jars that guarantee a tight fit and smooth and secure locking.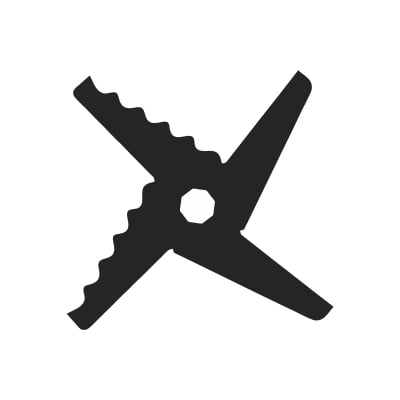 Sharp & Superior Blades
Specialized Stainless Steel Blades helps to cut even the toughest ingredients and gives the finest paste and smoothest shakes and purees.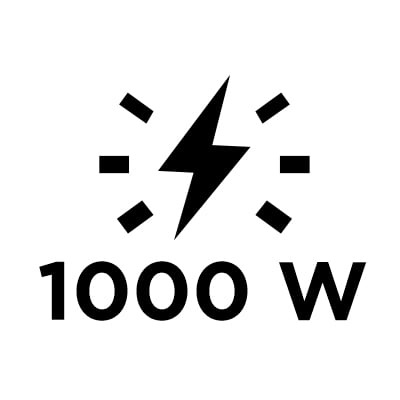 Powerful Motor
The 1000W Motor is designed to grind the most solid ingredients to a smooth texture. It is easy to use and gives you a fine blending experience.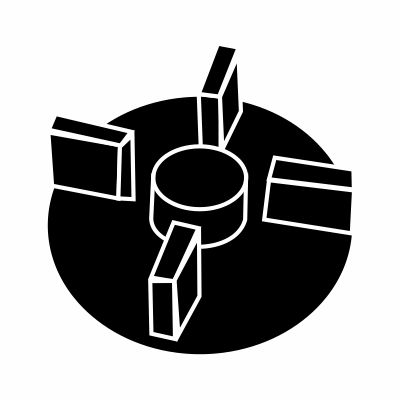 Durable Coupler
The Coupler is made of strong plastic material for firm engagement between the jars and the body, which ensures continuous grinding performance, while you focus on your cooking.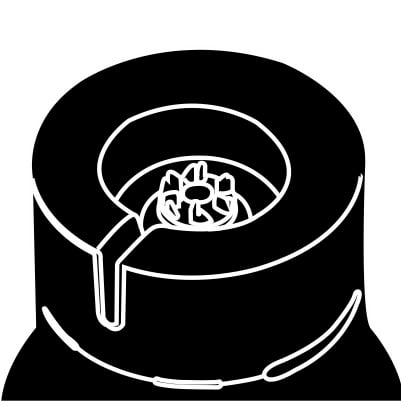 Water Drain System
Integrated with the Water Draining Facility, this appliance keeps itself dry at all times preventing accidents and shocks.