BOSS Eon Mixer Grinder
B240
₹5,055
Colour(s) – White
Speed – Three Speed Setting with Incher
Power – 230 V.AC | 50 Hz | 750W
Motor Warranty – 5 years
Attachment(s) – 3 Stainless Steel Jars
Out of stock
BOSS EON MIXER GRINDER - MAKING LIVES EASY
Everyday mixing and grinding in the kitchen becomes easier with BOSS Eon mixer grinder that serves the best in grinding chutneys, spices and other preparatory ingredients. This 750W Mixer Grinder will definitely help you cut down on time spent in the kitchen with its sheer power and efficiency. Not only does it look good, it also gets the job done seamlessly. Make this Mixer Grinder a part of your kitchen today and experience new delights.
Product Features
3 Variable Speed
The appliance comes with a 3-Speed Setting that makes blending and grinding easy allowing you gradually to increase the speed without overloading the system.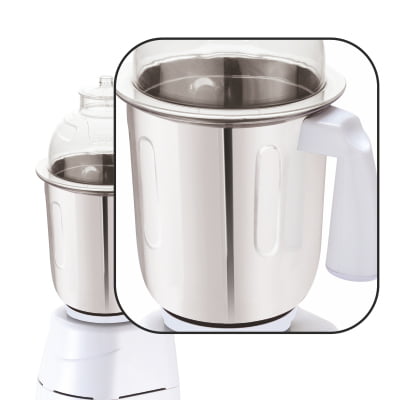 Stainless Steel Jars
BOSS Eon Mixer Grinder comes with 3 highly robust and extremely durable Stainless Steel Jars with Polycarbonate Domes lids to hold the contents properly in place and intact.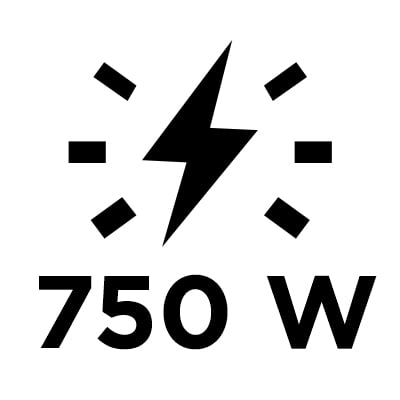 Powerful Motor
The powerful Motor of Eon Mixer Grinder enables you to perform the toughest of jobs, effortlessly.
Multi-Functions Blades
The Jars come with premium quality multi-function Stainless Steel Blades. This makes it easy to blend even the toughest ingredients like pulses and coffee beans.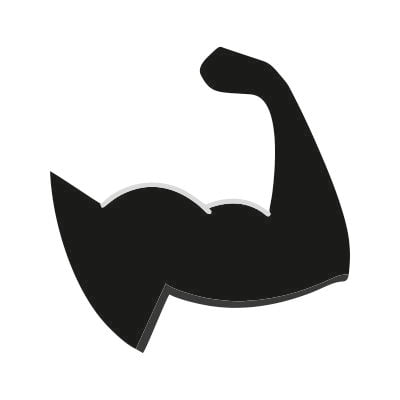 Durability
Mixer Body, Couplers, Handles, Lids and Jars built with high quality materials making them strong & durable.
Water Drain System
Integrated with the Water Draining Facility, this appliance keeps itself dry at all times preventing accidents and shocks.
Overload Protector
For increasing the life of the Motor, BOSS has used the auto cut off technology in this mixer grinder. The Motor of the Grinder shuts off automatically in cases like over loading, excess heating and imbalanced voltage etc.
5 Years Warranty
We're supremely confident about the reliability of our products, and hence, we provide an extensive 5 year warranty on motor to take care of any issues if they arise.